17 Things to See & Do This Spring in Wilmington, NC
Posted by Ashley Daniels on Monday, March 22, 2021 at 12:08 PM
By Ashley Daniels / March 22, 2021
Comment
It's time to warm up and get out! Head to Wilmington, where they know how to throw a good party and host a full schedule of events for all ages. Here are some of our top suggestions of happenings this spring in Wilmington and her beaches you'll want to check out: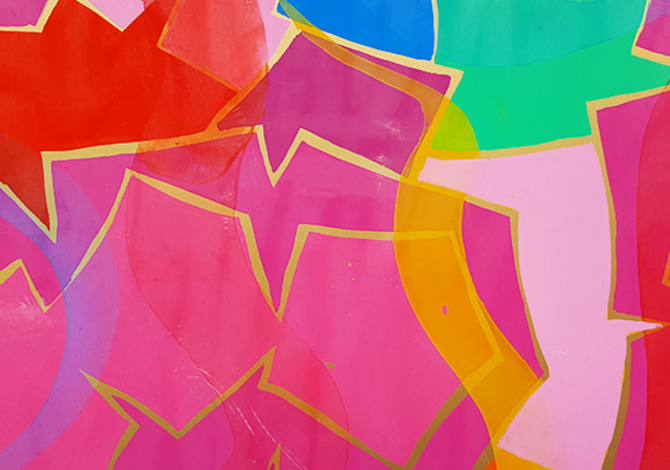 "Dorothy Gillespie Centennial Celebration," Through May 1, Tuesday-Sunday, 10 a.m. to 5 p.m., and Thursday, 10 a.m. to 9 p.m.
Artist Dorothy Gillespie was known for pioneering the feminist art movement in the 1960s and '70s through her colorful, joyful sculptural art. Gillespie hailed from New York City, but loved the art scene of Wilmington and even owned a house in the city's historic district and lectured at UNCW. These sculptures are from her Rockefeller Center exhibit. Location: Cameron Art Museum, 3201 South 17th St., Wilmington.
Night Tour at the Historic Burgwin-Wright House and Gardens, Through Dec. 17, 8 and 9 p.m.
Go back in time at this downtown Wilmington landmark. The guided tour will take you through Colonial nightlife, rituals and superstitions. Tickets are $14; space is limited and registration is required. Location: 224 Market St., Wilmington.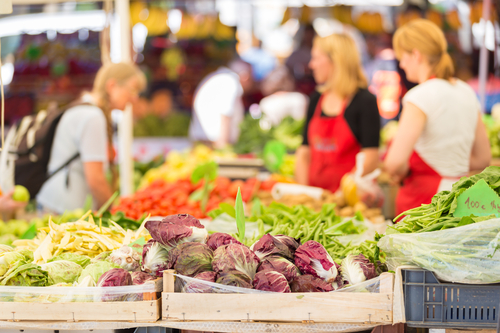 Wilmington Farmers Market, Saturdays Through Dec. 25, 8 a.m. to 1 p.m., Tidal Creek Co-op Café. Riverfront Farmers Market, Saturdays Through Nov. 20, 9 a.m. to 1 p.m., Waterline Brewing Co.
These two farmers markets will give you access to all things locally grown and produced. From fruits and vegetables, microgreens and herbs to honey, plants, flowers, eggs, cheeses, farm-raised meats, shell fish, baked goods and so much more. Riverfront also offers jams, jellies, North Carolina wines, artisan crafts and more.
"Made in NC 2021," March 20, 10 a.m. to 5 p.m., and March 21, noon to 5 p.m.
More than 50 of the region's best artists and craftsmen will showcase their work, including art, clothing/accessories, household and garden items and more. Food trucks and a cash bar will also be on-hand. Adult tickets, which includes a raffle ticket, are $5; 12 and under are free. Location: Brooklyn Arts Center at St. Andrews, 516 North Fourth St., Wilmington.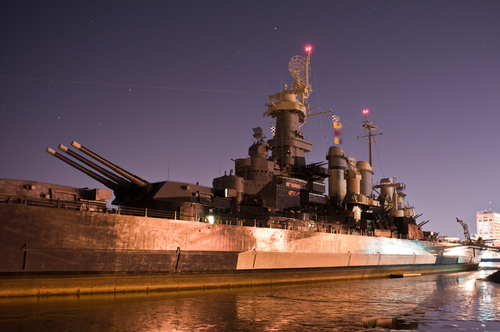 Battleship North Carolina Ghost Hunt USA, March 26 and 27, 7 p.m. to 3 a.m.
You'll have exclusive, overnight access to one of the most haunted battleships. Only the brave will dare to climb aboard and spend the night investigating paranormal activities in areas of the ship that are normally off-limits to all tours. Guests must be 16 and over; tickets are $129 each. Location: 1 Battleship Road, Wilmington.
Loop Through History, March 26-Dec. 19, Sunrise to Sunset.
This unique, self-guided tour allows you to explore the history of Wrightsville Beach and Harbor Island at your own pace. Pick up a tour map at the beach's museum and walk past 25 signs with old photos, history facts and trivia posted along the 2.45 miles of The Loop, the beach's sidewalk fitness trail. Location: The John Nesbitt Loop, Wrightsville Beach.
Poplar Grove Herb & Garden Fair, March 27, 9 a.m. to 5 p.m., and March 28, 10 a.m. to 4 p.m.
This largest, longest running garden event features classes, activities and exhibits on gardening and nature-related topics. Oh, and then there are the rows and rows of locally grown plants, herbs, perennials, annuals, hanging baskets, and shrubs, plus garden art and accessories, arts and crafts, and local foods, including several food trucks. Tickets are $5; 12 and under are free. Location: Poplar Grove Plantation, US Highway 17 North, Wilmington.
Recess by Bevin, Through March 28, Times Vary.
This high-intensity cycling workouts, organized by One Tree Hill alum Bevin Prince, is a culmination of physical and mental wellness, community, music and fun. Visit Mayfaire's website to register for classes. Location: Mayfaire Town Center, Wilmington.
Easter "Bunny" Drawn Carriage Tours, April 2-4, 10 a.m. to 10 p.m.
Downtown historic Wilmington's horse-drawn carrriages get "bunnified" for the holidays – and the kids get a surprise in return! Location: Market and Water Streets, Wilmington. Tickets are $14 for adults; kids 12 and under are $6.
Bluewater Summer Music Series, Sundays, April 4-Sept. 12, 4-8 p.m.
From the Bluewater Waterfront Grill's outdoor patio along the waterway, enjoy live music every Sunday afternoon in this beautiful setting, while dining and enjoy a round of drinks. Location: 4 Marina St., Wrightsville Beach.
Fins Across the Border, April 10 and 11, starts at 8 a.m. each day.
Catch the action, while some of the best surfers in the Eastern Surfing Association catch some waves. This is the first ever Fins competition, featuring short and long boards in juniors, men's, women's, masters and legends categories, plus a Menehune and push-and-go section for the wee surfers. Location: Carolina Beach Fishing Pier, 1800 Carolina Beach Ave., Carolina Beach.
Poplar Grove's Full & New Moon Ghost Tours, April 12-Oct. 20, 3 and 8 p.m.
Join a guided tour (if you dare) through the Manor House at Poplar Grove Plantation to possibly witness paranormal activities. You'll be equipped with a Scroll of the Dead that lists the names of the Foy family, former slaves and tenant farmers who have passed on in the house; you will need to bring your own cameras or paranormal equipment. Youth are welcome to attend with an adult; tickets are $15. Location: Poplar Grove Plantation, 10200 U.S. Highway 17 North, Wilmington.
Stephen Marley Acoustic Concert, April 17, doors open at 6 p.m.
The eight-time Grammy winner and second son of Bob Marley will be performing at the lakeside Greenfield Lake Amphitheater. Joined by Marley family members DJ Shacia Payne and Constance Bubble, Marley is known for his blend of reggae, soul, hip-hop and electronic dance. Tickets start at $35. Location: 1941 Amphitheater Drive, Wilmington.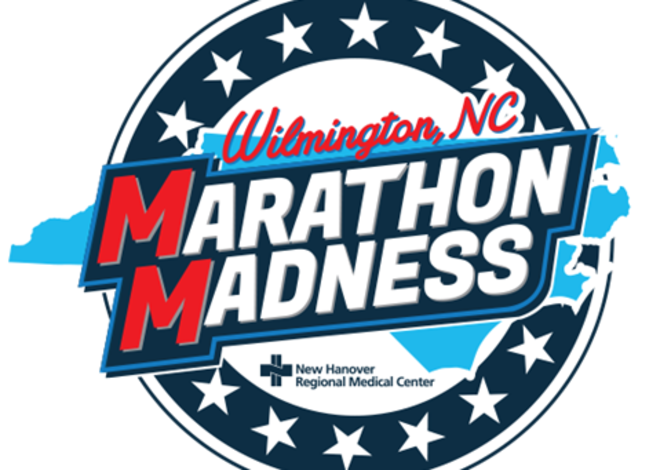 Wilmington's Marathon Madness, April 17, Times Vary.
5K, 10K and Half Marathon Fun Run, April 18, 8 a.m.
The long-running (pun intended) marathon starts at Johnnie Mercers Pier in Wrightsville Beach and finishes at the port in historic downtown Wilmington. Attracting runners from across the country, the marathon is a Boston Marathon and USATF certified qualifier. The 5K, 10K and half-marathon distance events welcome racers of all skill levels on a flat, fast course that begins and ends at the North Carolina Aquarium at Fort Fisher on Kure Beach.
Kayak & Yoga Excursion to Masonboro Island, April 26-Oct. 18, times depend on tides.
Cape Fear Adventure Company will guide you on a fun outdoor yoga journey that begins with a kayak paddle and ends with a yoga session on a remote part of the uninhabited barrier island. Cost is $65 without kayak and $45 if you bring your own.
Yoga in the Gardens, Thursdays, April 29-May 27, 6-7 p.m.
There is no place on earth more perfect than the peaceful surrounds of Airlie Gardens in Wilmington. A certified teacher will lead a class fit for everyone from beginners to experienced yogis on the garden's majestic Oak Lawn. Bring your own mat or towel; recommend for adults only at $16 each. Location: 300 Airlie Road.