10 Questions to Ask Your Loan Officer
Posted by Preston Guyton on Friday, February 26, 2021 at 7:41 PM
By Preston Guyton / February 26, 2021
Comment
10 Questions to Ask Your Loan Officer
When you're a first-time homebuyer, your loan officer is a tremendous asset to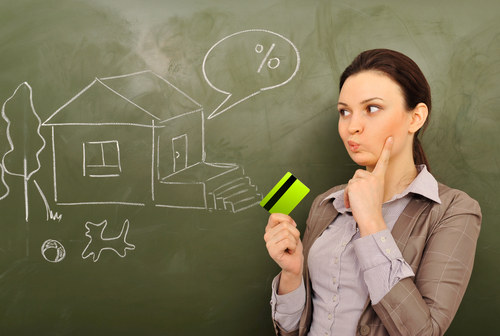 you! Make sure you take advantage of their expertise so you feel well-prepared for getting your mortgage. Here are 10 questions you should ask your loan officer.
How Much Can I Afford?
There are a variety of factors that go into figuring out how much house you can afford. Your income is one of the biggest. A general rule many people use is multiplying their current income by 2 or 2.5 to determine the mortgage they can afford. However, it's a little more complicated than that. You should also take any debt you have, your credit score, and any other cash reserves you have from savings, inheritance, etc. into account. Your loan officer will be able to give you the most accurate answer possible.
How Much Money Do I Need to Put Down?
With some non-conventional loans, you may be able to obtain 100% financing. But even if you qualify for a low down payment, it's often better to pay 10% or even 20% upfront. Paying more upfront usually means you'll save money down the line, but that isn't feasible for many people. That's why it is important to talk to your loan officer about the best down payment for your financial situation.
What Will the Interest Rate Be?
Just like there are many factors behind how much house you can afford, there are also several factors behind determining your interest rate. Your credit history plays a role as well as the price of the home, the loan you're taking out, the down payment you're making, and even the location of the home itself.
What's the Difference Between a Fixed- and an Adjustable-Rate Mortgage?
Your mortgage will either have a fixed rate or an adjustable rate. As the name implies, a fixed-rate mortgage will have a rate that doesn't change throughout the life of the loan. On the other hand, an adjustable-rate mortgage will change over time. There are pros and cons to both, which is why you'll want to discuss the options with your loan officer.
How Many Points Does the Rate Include?
Your annual percentage rate (APR) includes all your loan's embedded fees. Sometimes your APR will include discount points. It's important to ask your loan officer if these points are included and how it will affect you as a first-time homebuyer.
When Can I Lock My Interest Rate?
Locking in your mortgage rate will protect you from increasing interest rates that will add to your mortgage. The closing date of your home plays a crucial role in determining the best time to lock. Locking as soon as you have the contract signed is a good idea, but talk to your loan officer to make sure.
What are the Estimated Closing Costs?
You won't know the final closing costs until just a few days before closing, which can definitely be stressful. Your loan officer should still be able to give you a rough estimate on closing costs based on the total cost of the home, your down payment, the interest rate, and whether you are using a mortgage broker.
Are There Any Other Fees or Costs I Should Know About?
Many first-time homebuyers can get surprised by the costs associated with buying a house. Make sure you aren't going into the situation blind! Ask about the cost of the home inspection, appraisal fee, escrow account, and other fees that may be involved in the transaction.
How Long Will It Take to Close?
The average closing time on a house is about a month to a month and a half, but the specific owners you are buying from and the market you're buying in may change that. You'll want to know exactly how long closing will take so you can plan appropriately.
What Could Delay Closing?
No buyer wants to deal with delays when it comes time for closing, but it might happen. You need to be prepared! Talk to your loan officer about what might go wrong so you know what to expect with closing.
More Questions?
If you're looking for a local lender you can count on, choose the Carolina Mortgage Team at Revolution Mortgage. We make the loan application process easy! To find the answers to all your most pressing mortgage questions, contact us today.