Preston Guyton
Managing Broker/Founder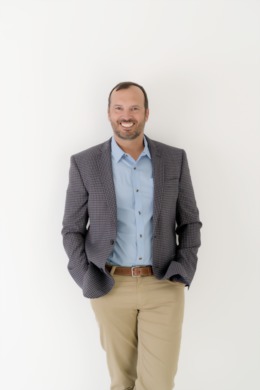 About Preston Guyton 
Over the past 20 years, Preston Guyton has been in the real estate industry along coastal SC and NC. In 2004 he became licensed as a Realtor and shortly after he became a licensed South Carolina Residential contractor.
Like many in the real estate industry, 2006-2008 were very tough years and Preston realized he had to make a change. During these tough times is where CRG Companies, Inc. was born. Preston wanted to start a company that focused on designing and building homes that met a higher standard, also focusing on the latest home technology and green construction. CRG Companies, Inc was launched in 2010 and quickly became a highly recognized custom home construction and general brokerage real estate company. Although Preston moved on from CRG Companies, Inc. in 2020, CRG still thrives today with new leadership that continues to ensure homes are built with higher standards. 
Throughout the past 20 years, Preston has helped launch several companies that quickly exceeded over 100 million in yearly sales.  He is a licensed real estate broker in South and North Carolina, an Unlimited NASCALA General Contractor, and a licensed MLO in 5 states. 
His passion for marketing and the real estate industry is where EZ Search, LLC was born. Our EZ Home Search website is focused on real estate consulting and connecting potential clients with real estate and mortgage companies throughout the southeast. It is our goal to allow our visitors the ability to search without hassle, educate them throughout the process, and be connected to a real estate or mortgage professional when they are ready to be connected. 
EZ Home Search covers all major markets in South Carolina and North Carolina, and will soon have coverage in Georgia and Florida. It is our goal to cover all major markets in the southeast.